How to Clean Soft Toys
Feb 19,2022 | stuffedplushietoy
How to Clean Soft Toys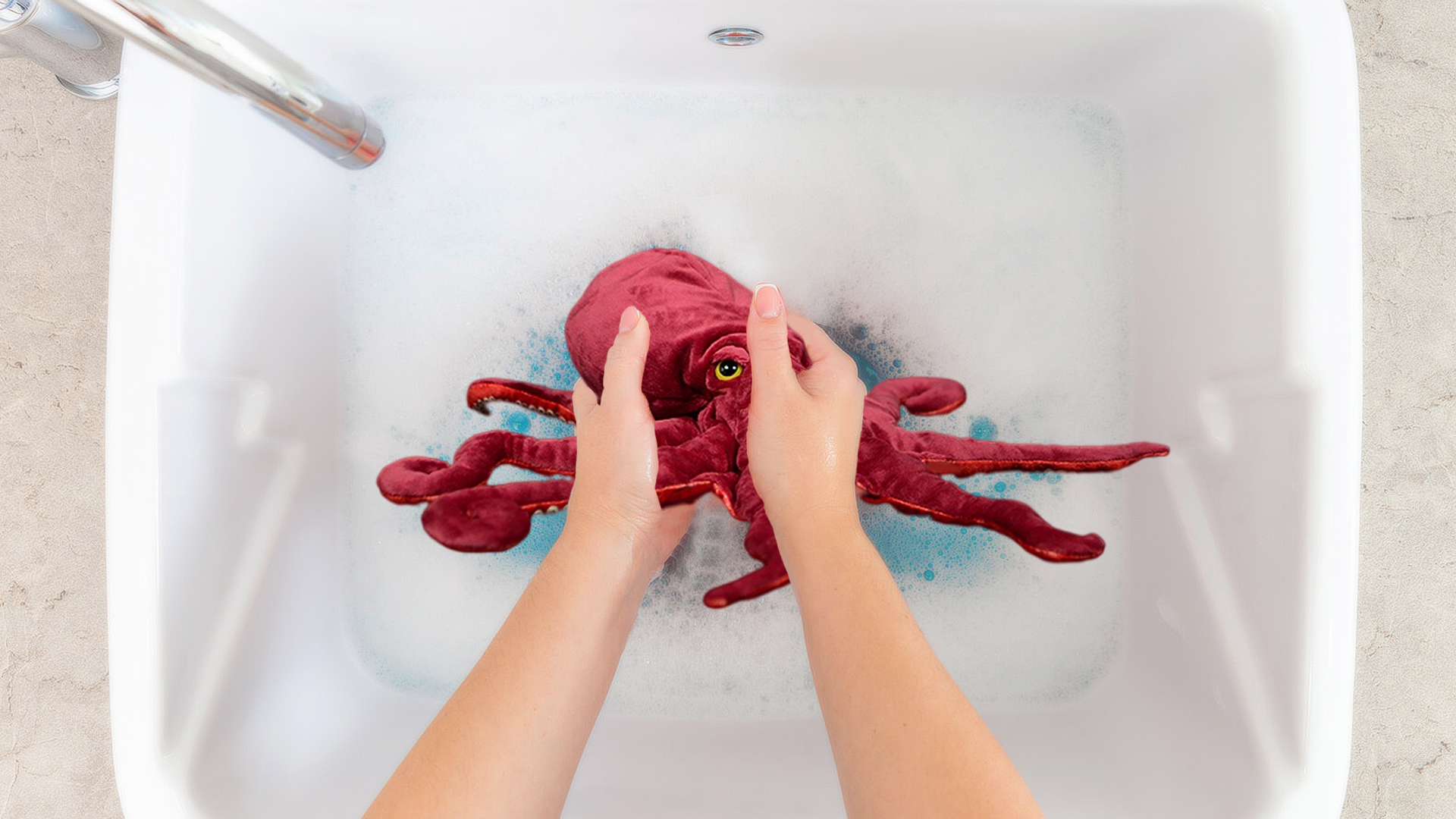 Most stuffed animals can and should be washed, especially if you bought them at a thrift store or garage sale. You'll also want to wash your child's stuffed animals after any illness or bout with lice. If your child has allergies or asthma, it's important to clean their stuffed animals regularly to get rid of dust or other irritants. And, of course, you should wash them any time they start to look grimy or smell musty.
Here are some guidelines to follow to avoid any washing fatalities or unpleasant fits!
What to know before washing stuffed animals?
How to clean stuffed animals in the washer?
Most modern toys are designed for modern convenience and can be washed in a machine. With that being said, check the label first, and proceed with caution! Here are some best practices to follow when washing plushies in a machine: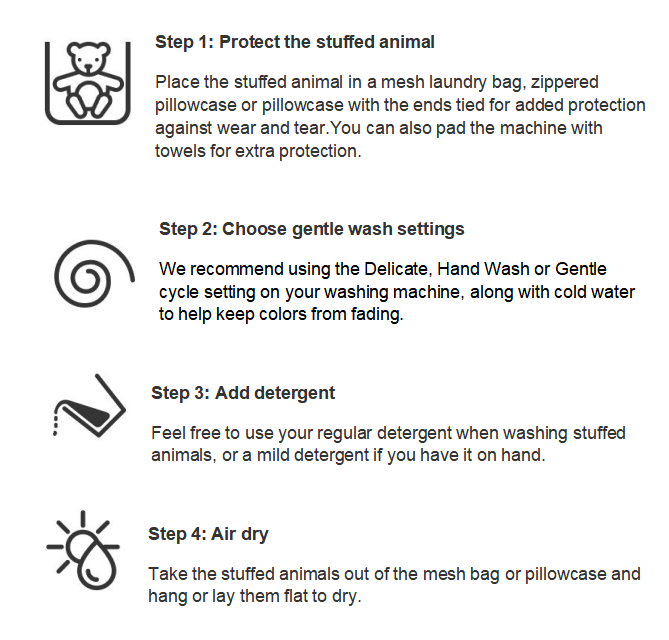 How to wash a stuffed animal by hand?
For those toys that have had a long life or that are particularly fussy, hand washing is always your safest option. It's also a pretty painless and risk-free way of going about the task. Just follow these basic guidelines and wash your child's stuffed animals without fear.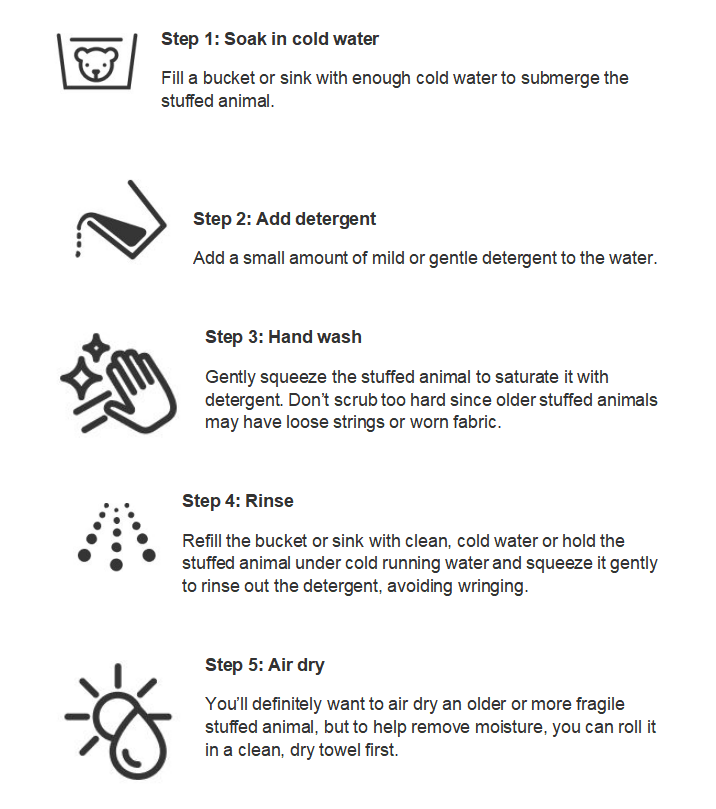 What if my stuffed toy can't be washed?
In those circumstances where your stuffed toy's label indicates that it absolutely cannot be washed/submerged in water, there is another option. You can "freeze" germs by putting the stuffed animal in the freezer. If this is the option you choose, make sure to follow these guidelines:
Start by placing the plushie in a ziplock or plastic bag and tightly sealing it.
Expel as much air as possible from the bag before sealing it.
Put the tightly sealed bag in the freezer and allow it to sit overnight or for a minimum of three hours.
Deeply freezing the toy will kill any germs or dust mites that thrive on heat and warmer conditions.
Remove the toy from the freezer and allow it to defrost fully before returning it to your child.
If it needs a little extra help defrosting, gently blow dry on a low setting to restore it to its proper fluffiness.
Comment
Back to Blogs.